Painting
General Information
Painting is the practice of applying paint, pigment, color or other medium[1] to a surface (support base). In art, the term describes both the act and the result, which is called a painting. Paintings may have for their support such surfaces as walls, paper, canvas, wood, glass, lacquer, clay or concrete. Paintings may be decorated with gold leaf, and some modern paintings incorporate other materials including sand, clay, and scraps of paper.
Painting is a mode of expression, and the forms are numerous. Drawing, composition or abstraction and other aesthetics may serve to manifest the expressive and conceptual intention of the practitioner. Paintings can be naturalistic and representational (as in a still life or landscape painting), photographic, abstract, be loaded with narrative content, symbolism, emotion or be political in nature.
A portion of the history of painting in both Eastern and Western art is dominated by spiritual motifs and ideas; examples of this kind of painting range from artwork depicting mythological figures on pottery to Biblical scenes rendered on the interior walls and ceiling of The Sistine Chapel, to scenes from the life of Buddha or other scenes of eastern religious origin.
Painting in Brief
Guide to House PaintsHouse painting jobs can involve a variety of house paints. Interior paints, exterior paints, oil-based paints and latex paints are just some of the many options available. Selecting the correct type of house pain .....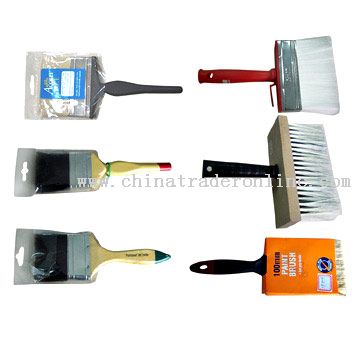 Brush
Brushes are available in two basic types: those made with natural bristles, and those with synthetic bristles. Natural-bristle brushes should be used only when applying alkyd or oil-based paints. (If you use a natural-bristle brush .....
How To Choose The Paint Color
When it comes to decorating, choosing paint color can really be a challenge. While you may feel that there are so many choices you're bound to find the right one, you may end up feeling that there are so many choices you don't know where to start! Th .....
Interior Painting Tips and Tricks
Expert Advice on Making Your Paint Job Work for You: - The proper application of paint on walls, floors, or furniture can change the look of a room at very little cost. Using the right paint, selecting the proper product, and using .....
How to Paint the Exterior
How to paint the exterior of a house:
This may be the most important painting (and preparation) you do and unless you have experience with painting you might want to consider leaving this for the pros, because if you make a mistak .....
Practical Guide to House Painting
Painting is a on of the skill. Followings are all house painting tips and procedures for what it takes to make a really good paint job last. Many house painting techniques are easy to achieve, while others are more difficult and chal .....
Interior Paint Technique
Interior painting presents a variety of textures, styles and techniques for a homeowner to choose. The articles in this section provide general painting techniques, tips on painting various surfaces, pointers on how to prep your walls, tips o .....
Water-Based Paint Formulation
Description:This collection of 232 water-based trade and industrial formulations will be of value to technical and managerial personnel in paint manufacturing companies and firms which supply raw materials or services to these compan .....
Powder Coating
Powder coating is a method used to apply a decorative or protective coating to variety of materials in both industrial and commercial applications. The powder coating process involves the dry application of finely ground particles .....
Primer
A primer is a preparatory coating put on materials before painting. Priming ensures better adhesion of paint to the surface, increases paint durability, and provides additional protection for the material being painted. Paint colors, .....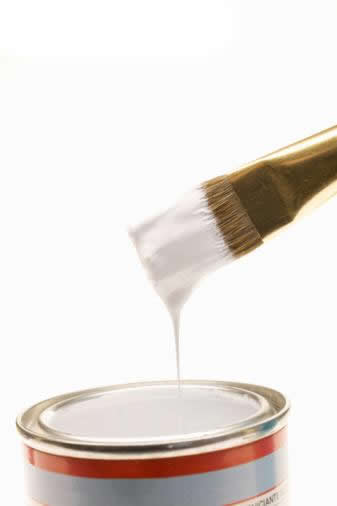 Lacquer
LacquerIn a general sense, lacquer is a clear or colored varnish that dries by solvent evaporation and often a curing process as well that produces a hard, durable finish, in any sheen level from ultra matte to high gloss and that ca .....
Varnish
Varnish is a transparent, hard, protective finish or film primarily used in wood finishing but also for other materials. Varnish is traditionally a combination of a drying oil, a resin, and a thinner or solvent. Varnish finishes are .....
Roof Coating
You Home is your Property so it is necessary to you to take care your property for that reason Roofs are also perhaps the most important part of a house and often the most neglected one. Besides all, the most important role that it plays is of provid .....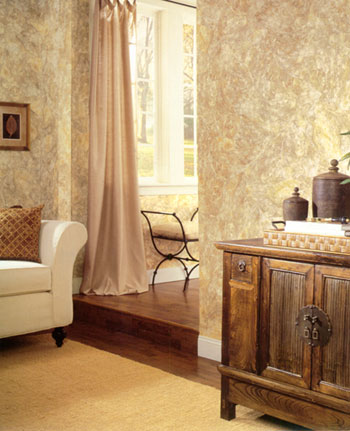 Faux painting
Faux painting or Faux finishing are terms used to describe a wide range of decorative painting techniques for the house, or flat . Faux painting involves many different techniques that combine paint and glaze using .....
Fresco
Fresco Painting is the technique of painting on a wet plaster surface. The ceiling of the Vatican's Sistine Chapel is one of the most famous examples of this artistic technique. Cave painting, used by ancient civilizations to depict their culture, .....
Paint recycling
There are many ways home that paint can be recycled. Most often, the highest quality of latex paint is sorted out and turned back into recycled paint that can be used. Recycled paint is environmentally preferable to new paint, while still maintaining .....
Adhesive
An adhesive, or glue, is a mixture in a liquid or semi-liquid state that adheres or bonds items together. Adhesives may come from either natural or synthetic sources. Some modern adhesives are extremely strong, and a .....
Bresle test
The Bresle method is a method used to determine the concentration of soluble salts on surfaces prior to coating applications to safe your Building, House, home. These salts can cause serious adhesion problems after time.The Bresle method is the indus .....