Interior Design For Residence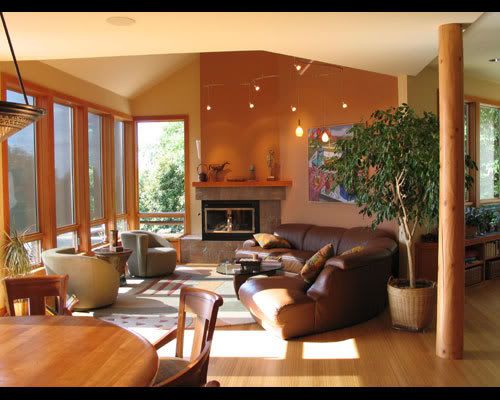 When doing interior design it is necessary to think of the house as a totality; a series of spaces linked together by halls and stairways. It is therefore appropriate that a common style and theme runs throughout. This is not to say that all interior design elements should be the same but they should work together and complement each other to strengthen the whole composition. A way to create this theme or storyline is with the well considered use of color. Color schemes in general are a great way to unify a collection of spaces. For example, you might pick three or four colors and use them in varying shades throughout the house.
Altering the interior design provides a refreshing feeling to your residence, but most people are worried about the expenses that they will have to bear while renovating. Here are a few suggestions which will help you make some refreshing alterations to your interiors without ruining your budget.Changes in the fundamental structure of the house are usually costly and time consuming. You must thus avoid such alterations, unless you are uncomfortable with some particular aspects in the home. Modifications that don't require a huge investment or any outside assistance from an experienced professional are the ones that are more sensible to concentrate on.
The primary focus should be on the walls. By altering the color of the walls or by making use of new wallpaper, you can greatly change the ambience of your home. When selecting a new color, you should pay attention to several factors, like how much sun light you get into your home and whether you have children who would be happier with vibrant colors.
There are tips, tricks and ideas that will help you to take correct interior decision for your home
Discover the best places to buy furniture, window treatments, blinds, artwork, accessories, plants, flooring and more online
Decorate the easiest way online
Layout your furniture and rooms
With just about any decorating project you are facing with our extensive decorating articles
Find the best decorating books on your style or decorating needs
Select the best and easiest home design software
Take advice of good experienced Interior designer.
Read some interior story book you will get ideas about it
See some interior pictures
Our homes are our castles. And how much more pleasant the experience when the space is to die for. And getting those spaces beautiful is one of life's great pleasures. There is nothing quite like a spot of interior design and decorating therapy to brighten the dingiest day.
The interior design is an important aspect of any home. Many of us now live on large estates of identical houses and the interior design allows us to put our own personal stamp on the property and differentiate our home from our neighbours.
The interior design of your house says a lot about you as a person. Spending the extra time and effort to ensure that you get it right is very important and will greatly improve the enjoyment you get out of your home.
In many homes the fireplace or the television is the focus point of a room. If this is the case for you then you need to design the rest of the room around this focal point. The rest of the room should highlight the focal point and the sofas, lamps and tables should complement the focus point.
You next need to think about colors. Larger rooms will suit bold colors whereas smaller rooms will benefit from lighter shades. Currently popular is to choose one feature wall and just paper this one wall with a bold patterned wall paper and paint the rest of the room in a neutral color.
Make Your home as a Dream home with help of Interior design.