Interior Design
General Information
Interior design is a multi-faceted profession in which creative and technical solutions are applied within a structure to achieve a built interior environment. These solutions are functional, enhance the quality of life and culture of the occupants, and are aesthetically attractive. Designs are created in response to and coordinated with code and regulatory requirements, and encourage the principles of environmental sustainability.
The interior design process follows a systematic and coordinated methodology, including research, analysis and integration of knowledge into the creative process, whereby the needs and resources of the client are satisfied to produce an interior space that fulfills the project goals.
The work of an interior designer draws upon many disciplines including environmental psychology, architecture, product design, and traditional decoration (aesthetics and cosmetics). They plan the spaces of almost every type of building including: hotels, corporate spaces, schools, hospitals, private residences, shopping malls, restaurants, theaters, and airport terminals. Today, interior designers must be attuned to architectural detailing including floor plans, home renovations, and construction codes. Some interior designers are architects as well.
A style, or theme, is a consistent idea used throughout a room to create a feeling of completeness. Styles are not to be confused with design concepts, or the higher-level parties, which involve a deeper understanding of the architectural context, the socio-cultural and the programmatic requirements of the client these themes often, follow period styles. Examples of this are Louis XV, Louis XVI, Victorian, Islamic, Feng Shui, International, Mid-Century Modern, Minimalist, English Georgian, Gothic, Indian Mughal, Art Deco, and many more. The evolution of interior decoration themes has now grown to include themes not necessarily consistent with a specific period style allowing the mixing of pieces from different periods. Each element should contribute to form, function, or both and maintain a consistent standard of quality and combine to create the desired design. A designer develops a home architecture and interior design for a customer that has a style and theme that the prospective owner likes and mentally connects to. For the last 10 years, decorators, designers, architects and homeowners have been re-discovering the unique furniture that was developed post-war of the 1950s and the 1960s from new material that were developed for military applications. Some of the trendsetter's include Charles and Ray Eames, Knoll and Herman Miller. Themes in home design are usually not overused, but serve as a guideline for designing.
Interior design is the process of shaping the experience of interior space, through the manipulation of spatial volume as well as surface treatment. Not to be confused with interior decoration, interior design draws on aspects of environmental psychology, architecture, and product design in addition to traditional decoration.
An interior designer is a person who is considered a professional in the field of interior design or one who designs interiors as part of their job. Interior design is a creative practice that analyzes. programmatic information, establishes a conceptual direction, refines the design direction, and produces graphic communication and construction documents. In some jurisdictions, interior designers must be licensed to practice.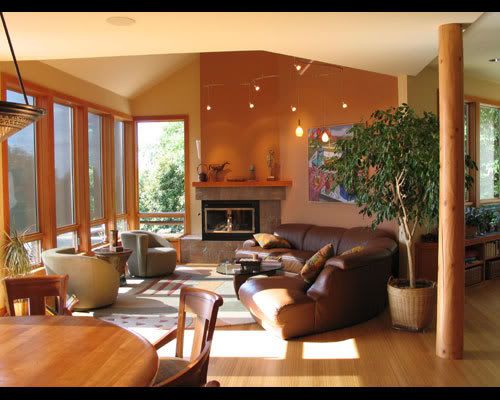 Interior Design For Residence
When doing interior design it is necessary to think of the house as a totality; a series of spaces linked together by halls and stairways. It is therefore appropriate that a common style and theme runs throughout. This is not to say that all interior .....
Interior Design For Commercial
The success of your commercial interior design strategies can have a direct impact on the success of your business. If you get it right, your staff will be more productive and your clients will be more confident in your abilities and it will give goo .....
Interior Design for Bathroom
There was a time when Bathroom were out in the yard, and taking baths meant soaking in a basin once or twice a week... no more. Nowadays the bathroom is likely the most luxurious room of the house and more than any others reflects our most secret fan .....
Terrace Gardening
In this days the land and free space is very rare for gardening. But if have terrace and balcony you can make garden in roof and balcony at your home Terrace gardening gives you the opportunity to get closer to nature, without taking much efforts. It .....