Fire Proofing
General Information
Fireproofing Means a passive fire protection measures to protect a building, house and your other property in case of a fire. Most of the time, fireproofing is done by making certain materials and or structures resistant to fire. The better materials you use, the better fire resistance rating you are going to use for your building, house or for your property. However, it is important to keep in mind the fact that, just because something is fireproofed, does not mean that it will be entirely unaffected by fire. Nothing can ever be entirely immune to fires, but fireproofing them does give you a better chance of having your things protected in case of a fire. Fireproofing, a passive fire protection measure, refers to the act of making materials or structures more resistant to fire, or to those materials themselves, or the act of applying such materials. Applying a certification listed fireproofing system to certain structures allows these to have a fire-resistance rating. The term fireproof does not necessarily mean that an item cannot ever burn: It relates to measured performance under specific conditions of testing and evaluation. Fireproofing does not allow treated items to be entirely unaffected by any fire, as conventional materials are not immune to the effects of fire at a sufficient intensity and/or duration. Here are many places where you can see fireproofing hard at work. Some places included steel structures to help them stay below 540 degrees. You can also see it used with electrical circuits to keep them below 140 degrees. This helps them stay operational all the time. Other places you may run into fireproofing would be things like pipe bridges at a chemical plant or in the concrete lining of a traffic tunnel. Keeping these things fireproofed is very important for your property for your house. If you think of the millions of people that use a bridge or a steel building every year, then you will see why fireproofing these things is a must.
Asbestos was one material historically used for fireproofing, either on its own, or together with binders such as cement, either in sprayed form or in pressed sheets, or as additives to a variety of materials and products, including fabrics for protective clothing and building materials. Because the material has proven to cause cancer in the long run, a large removal and replacement business has been established.
Spray fireproofing products have not been qualified to the thousands of fire stop configurations, so they cannot be installed in conformance of a certification listing. Therefore, fire stopping must precede fireproofing. Both need one another. If the structural steel is left without fireproofing, it can damage fire barriers and a building can collapse. If the barriers are not fire stopped properly, fire and smoke can spread from one compartment to another.
Importance of fire proofing
Fireproofing, A passive fire protection measure, refers to the act of making materials or structures more resistant to fire, or to those materials themselves, or the act of applying such materials. Applying a certification listed fir .....
Fire proofing methods
Fire Proofing Methods :- Fire accidents are one of the common reasons of death in household accidents. There can be many types of fires in homes. The use of various chemicals, increased use of various electrical appliances in many ac .....
Commercial fire proofing
Fireproof safes are safes that are designed to protect the contents from damage due to a home or business fire. The most important factor to consider when choosing fireproof safes is the fire rating assigned to the safe.
The fire .....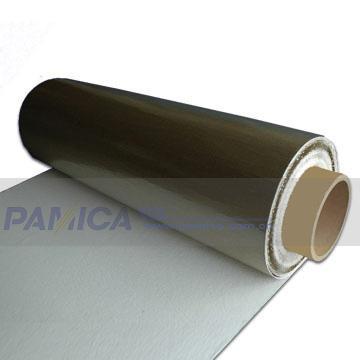 Fire Proofing Materials
Fire Prevention is a function of many fire departments. The goal of fire prevention is to educate the public to take precautions to prevent fires, and be educated about surviving them. It is a proactive method of reducing emergencies and the damage c .....
Fire Proofing for Residence
Fireproofing is the use of any number of methods to attempt and make a building, object, or area as resistant to fire as possible. The most common method for fireproofing is the use of some type of spray-on flame retardant, a substance that is almost .....
Inspection of Fireproofing works
Inspection of Fireproofing works:-
Growing concern over fire safety in public buildings has greatly increased the demand for fire-resistive materials in buildings. Stricter building codes have boosted industry standards, creatin .....