Architectural design competition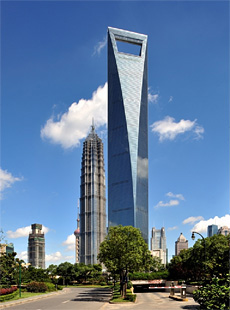 What is Architectural design competition?An architectural design competition is a special type of competition in which an organization or government body that plans to build a new building asks for architects to submit a proposed design for a building. The winning design is usually chosen by an independent panel of design professionals and stakeholders. This procedure is often used to generate new ideas for the building design, to stimulate public debate, to generate publicity for the project and allow emerging designers the opportunity of gaining exposure. Architecture competitions are often used for public buildings in Denmark, Switzerland and Germany, while in France design competitions are compulsory for all public buildings exceeding a certain cost
This competition is 2500 year old. In 1419 a competition was held to design the dome of the Florence Cathedral, which was won by Filippo Brunelleschi.
The Major Competition by Country
Central Glass International Architectural Design Competition;.
2010 Metropolis Next Generation Design Competition
Metropolis's 2010 Next Generation Design Competition is now accepting entries.
Benefit of to Participate of Architecture competition The competition is open to all designers and architects in practice ten years or less (including design students), and the winner will receive $10,000 to help make his or her idea a reality.Design competitions are will not ensure quality design but will prompt a display of inspiring coseptual alternatives to the briefQuality design outcome will only be achieved by the success full contestants design ability and more importantly his/her coordination skills throughout the ongoing design documentation process.Putting together a team of architects and consultants who can provide an extremely high level of proactive input, awareness, communication skills and an ability to accommodation each other and more importantly the clients needs/vision
Some Name of competitions in India
Participate in 'Vision of the Future'
Katha-EU Urban Design Award
Business world-NID Design Excellence Awards
Usability Matters' sponsored Competitions
Up coming Competitions in 2010
Germany: Schindler Award 2010 Last date for registrations is April 30, 2010.The central theme of the competition is "Access for All", The Schindler Award is an excellent opportunity for graduating architects to have their designs judged by a professional jury. It is open to architecture students who are either in their last year on a bachelor's course or attending a master's course at a European university or school of architecture. Completed projects must be submitted by July 30, 2010.
New Canada: Exterior Lighting Grant -2009-2010 edition -Theme:Street Furniture LightLast date for submission: April 30th, 2010Objective: To design an object that qualifies as a street furniture while retaining its primary purpose, lighting.
new Greece: Piraeus Tower 2010 Changing the Face/Façades Reformation Registration Deadline: March 31, 2010The objective is to include the building in the urban landscape through the design proposal and to highlight it as the landmark for the wider area.
new USA: SMIBE short film competition "Personal Infrastructures "Submissions due March 31st 2010.This competition asks for 3 minute films on the subject "Personal Infrastructures." There are both student and professional categories. Sponsored by the Graham Foundation for the Fine Arts.
USA: Leading Edge Student Design Competition Registration Deadline: March 26th 2010The Leading Edge Student Design Competition seeks to support and enhance the study of sustainable and energy-efficient building practices in Architectural Education.
New Haiti: International Student Open Design Competition for YeleMusic Studio, Haiti Deadline for receipt of Stage 1 design submissions is 2.00pm on Friday 12 March 2010.
Yele Haiti and RIBA Competitions announce the launch of an International Student Open Design Competition,
USA: One Prize -International Design Competition for Creating Productive Green Space in Cities Registration deadline: 3rd March 2010.
new Serbia: furniture Deadline for sending applications and projects is revised to 1st Mar 2010Changes in the living environment are the consequence of impact and flow of time.
Canada: Zerofootprint and Re-Skinning AwardRe-Skinning Award entry date has been extended to Feb 22nd 2010.
USA: Atlantic City Boardwalk Holocaust MemorialRegistration by February 15th 2010International open two-stage design competition for the purpose of realizing an inspiring Memorial to the Holocaust and genocide on a magnificent site dedicated for that purpose by the city of Atlantic City, NJ. First Stage anonymous online only; Second Stage models required. Jury: Daniel Libeskind, Wendy Evans Joseph, Richard Meier, Michael Berenbaum, Clifford Chanin, James Young, Dr. Paul Winkler.
UK: Make Bethnal Green: Part 2 Student Open Ideas Competition Registrations close on 3 February 2010 and the deadline for the anonymous Stage 1 design submissions is 2.00pm on 10 February 2010.<./li
new China: Competition deadline for registration is 8th February 2010.A competition co-organized by 4 government departments and 5 professional institutions in Hong Kong to invite design ideas globally and encourage public participation in development of a new boundary crossing facilities.
new Italy: Architecture residencies in Rome 2010-11Applications are invited for two residencies at the British School at Rome
Giles Worsley Travel Fellowship -a three-month residency tenable October-December 2010 Closing date for applications: Friday 29 January 2010
Rome Scholarship in Architecture -a six-month residency, tenable October 2010-March 2011Closing date for applications: Tuesday 2 February 2010
Austria: Blue Award 09 Submission Deadline: February 1st, 2010 The Department for Spatial and Sustainable Design at the Vienna University of Technology announces the Blue Award 09 for the best student works in the topic of sustainable architecture and building culture. The competition is open worldwide to students of architecture, regional planning and urbanism. Works from Bachelor, Master or Diploma studies can be submitted. The award's main purpose is to encourage the topic of sustainability in architecture, regional planning an urbanism. Concurrently, it shall recognize and award students and teachers dedicated in pursuing the topic in their studies.
Spain: International Competition for Ideas for the head offices of the Foundation Arquitectura Contemporaneous and the San Pablo Block in Cordoba.Deadline for submission of projects 1st Feb 2010 The Foundation Arquitectura Contemporaneous is a nonprofit initiative launched in 2002 by a group of professionals with a keen interest in the development of contemporary architecture.
Architecture Students must register their interest before1st February 2010.This award invites architecture students to explore and challenge the current role of natural light in the built environment under the theme: "The Light of Tomorrow". The judges hope to encourage entrants to contribute to sustainable building design by experimenting with the social, psychological and environmental dimensions of daylight and sunlight. The prestigious biennial award is open to individuals or teams on a registered architectural course and will be judged by a panel of award-winning architects from around the world, including representatives from the International Union of Architects (UIA) and the European association for Architectural Education (EAAE).